Gather with your bubble and share in this week's taste of Lebanon. You won't want to miss this Halifax family meal.
This weeks Halifax family meal from The Arms Public House has cold mezze and hot savoury dishes for a platter to share! Hummus and jibneh bayda feta spread with fresh pita, fattoush salad, grilled chicken shish taouk, beef kafta with tomato sauce and a side of rice with toasted vermicelli. For dessert enjoy a traditional middle eastern specialty 'Mahalabia' a rosewater milk pudding with pistachios. Order for 2 ($35) or 4 ($65). Pick up May 28-31: $5 peninsula delivery. $10 further distance delivery only on Friday May 29 between 2-5pm. Max 10km delivery radius.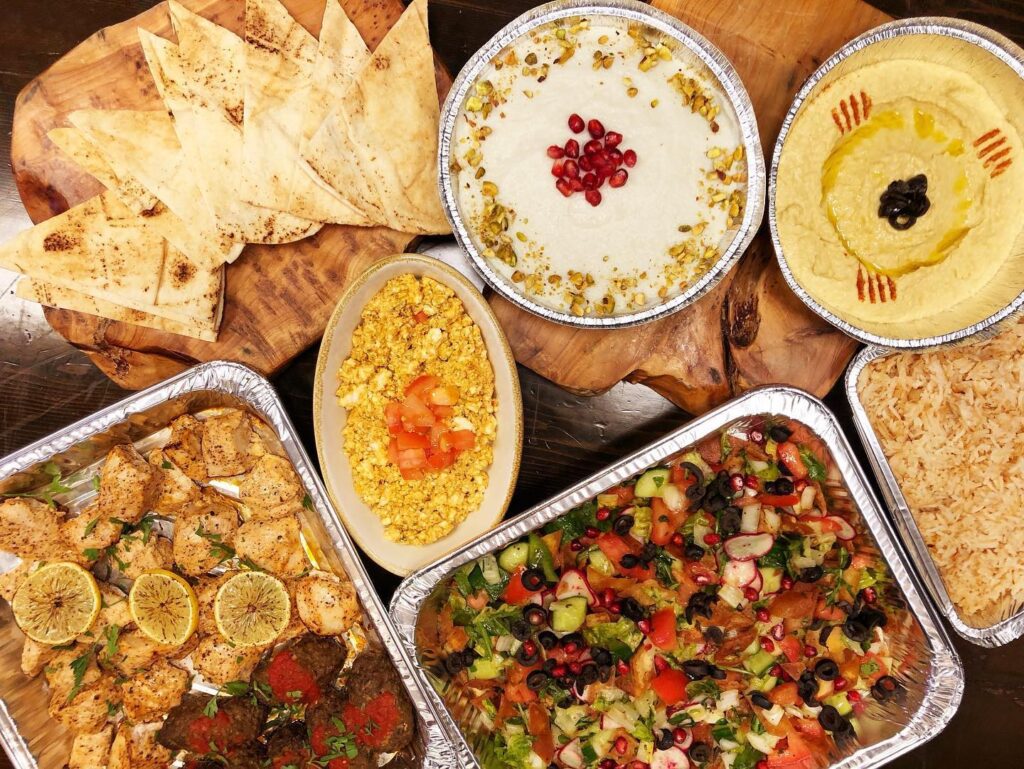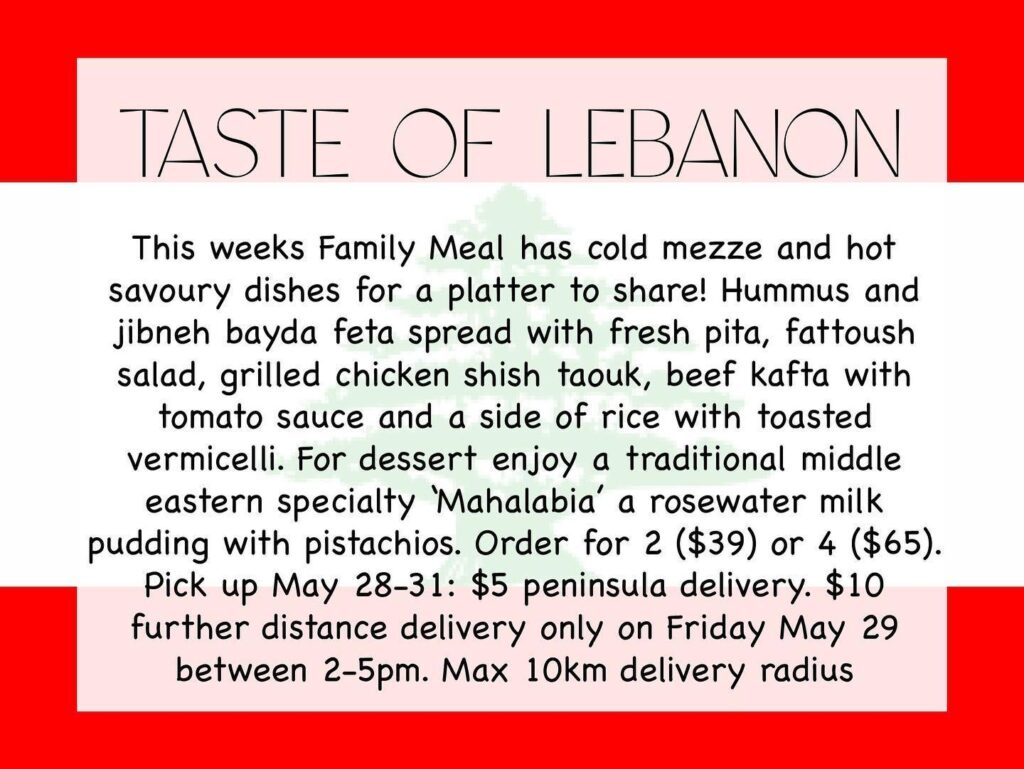 The Fresh on the Fly family style menus will change every Tuesday with pickup at The Arms Public House in The Lord Nelson Hotel in Halifax, Nova Scotia. Pick-up available Thursday-Sunday between 12-8pm. Delivery is available within HRM every Friday afternoon for a small charge. All meals are created by Chef Tahir Salamat, Chef Karen Campbell and Chef Umesh Chandra. The Halifax family-style menus from The Arms Public House are portioned for a family of two or four. What meal are you excited to try? View our current Halifax catering meal here.
Interested in what family style meals we offered in the past? Have a look here.