THIS WEEK: Perfectly Provence!
Ready to try something new? Each week Fresh On The Fly and The Arms Public House offers a family style dinner perfectly portioned for 2 or 4 people. This take home dinner is available for pickup from The Arms inside the Lord Nelson Hotel, or have delivered to your home on Friday afternoon. Packed up with reheating instructions, all you'll have to do is preheat the oven. Each family style dinner is a taste of global cuisine – from Nova Scotia to Italy there's something new each week! Have a look at our previous offerings here. If you're looking to relax this weekend after the hustle and bustle of school starting, let us take something off your plate! Our delivery driver can have a home cooked dinner delivered to your door for Friday night!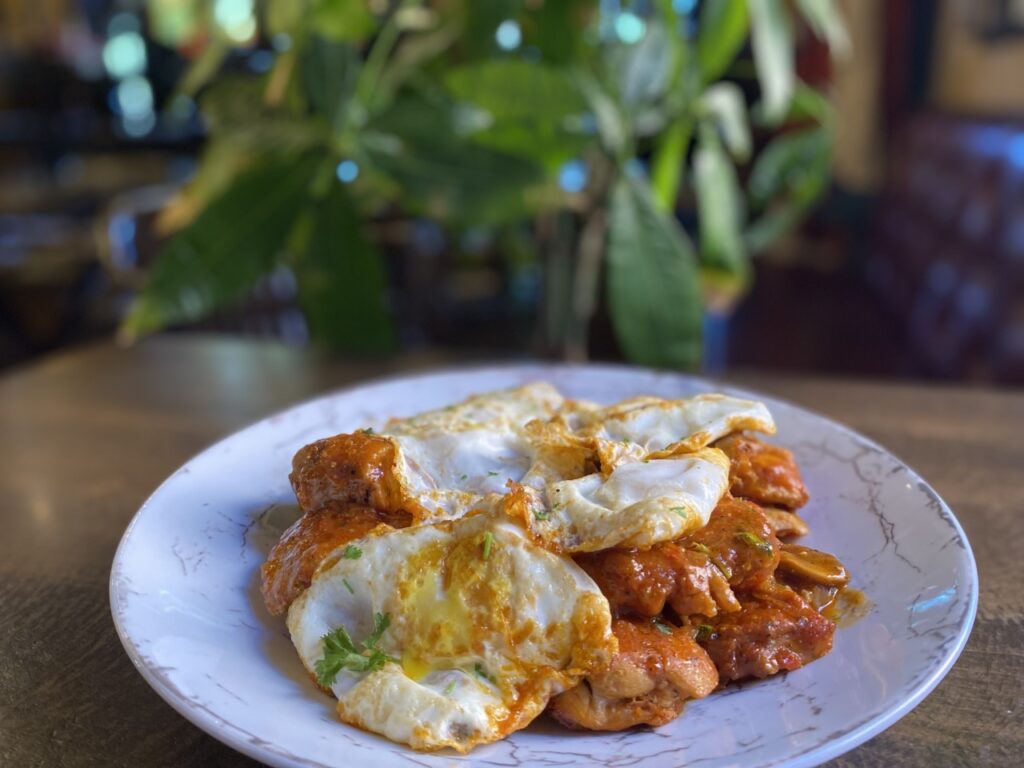 This Weeks Fresh On The Fly – Family Style Take Home Contains…
Provençal Eggplant Salad with olives and capers on arugula with lemon and olive oil dressing
Garlic Broccolini
Scallop potatoes
Chicken Marengo a classic French dish named after the Battle of Marengo, a victory for Napoleon's French troops in 1800. A hearty, but bright, simmered dish, full of mushrooms, tomatoes, garlic and white wine topped with fried eggs
Tarte Tropezienne: While more of a cake than a tarte, this rich cream-filled brioche gets its name from its hometown of origin, St. Tropez, France. 
This weeks take home family style dinner is suitable for two people ($55) or four people ($89). Available for pickup from The Arms Public House or delivery from Fresh on the Fly, available from September 15 – 19, 2021. There is $5 peninsula delivery only on Friday September 17th between 2-5pm. Max 10km delivery radius. We offer free delivery with a purchase of a bottle of wine or if more than one meal is purchased. Pickup is available at The Arms at 1515 South Park Street inside the Lord Nelson Hotel – earlier pick ups can be arranged via email at freshonthefly@rcr.ca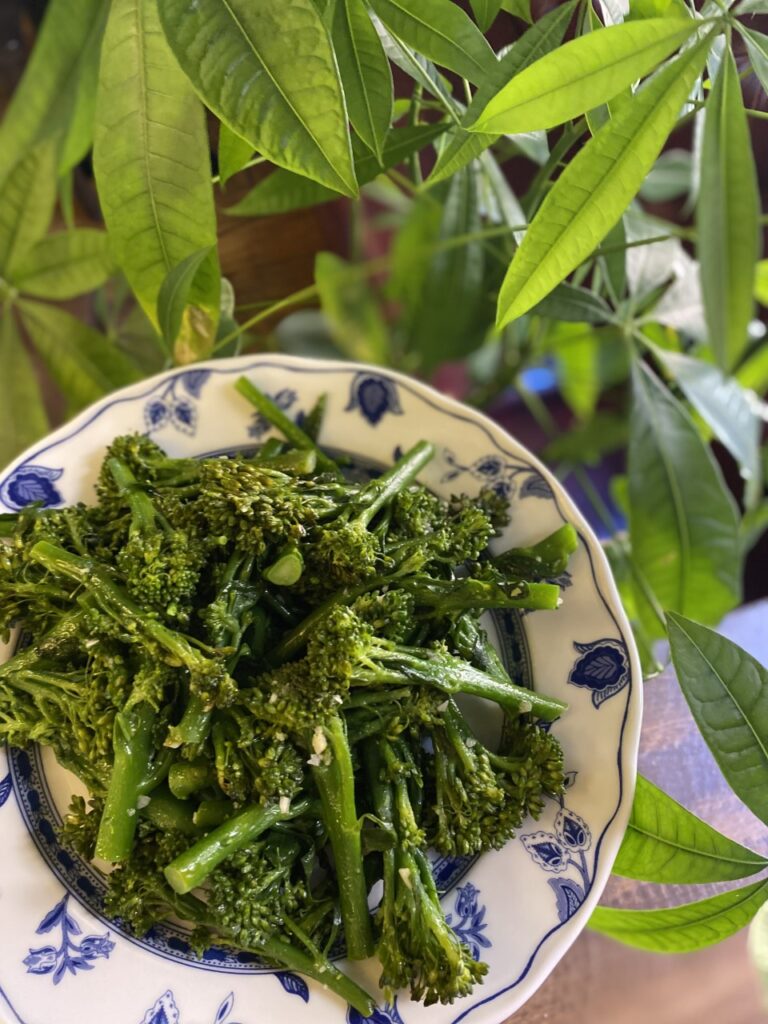 For questions or inquiries please email freshonthefly@rcr.ca or call 902-932-8585
Upcoming Fresh on the Fly Take Home Family Style Dinner for Pre-Order: Best of BBQ!
Next weeks Take Home Family Meal is available for Preorder and contains…
Roasted Beets & Squash Salad with crumbled Goat Cheese & honey white balsamic vinaigrette
Buttered Corn on the Cob
Roasted Red Nugget Potatoes with herbs
Maple rubbed Baby Back Ribs with Coffee Barbeque Sauce
Ginger Apple Cake with crème anglaise
This Best of BBQ take home meal is suitable for two people ($55) or four people ($89). This take home meal will be available for pickup from The Arms Public House or delivery from Fresh on the Fly, available from September 22-26 2021. There is $5 peninsula delivery only on Friday September 24th between 2-5pm. Max 10km delivery radius. As always FREE delivery with the purchase of a bottle of wine or if more than one meal is purchased.  Want to pickup? Come by the The Arms at 1515 South Park Street inside the Lord Nelson Hotel – earlier pick ups can be arranged via email at freshonthefly@rcr.ca