THIS WEEK: 'Fall in Nova Scotia'!
Ready to try something new? Each week Fresh On The Fly and The Arms Public House offers a family style dinner perfectly portioned for 2 or 4 people. This take home dinner is available for pickup from The Arms inside the Lord Nelson Hotel, or delivered to your home on Friday afternoons. Packed up with reheating instructions, all you'll have to do is preheat the oven. Each family style dinner is a taste of global cuisine – from Nova Scotia to Italy there's something new each week! Have a look at our previous offerings here. Relax and let our delivery driver bring a home cooked dinner to your door for Friday night!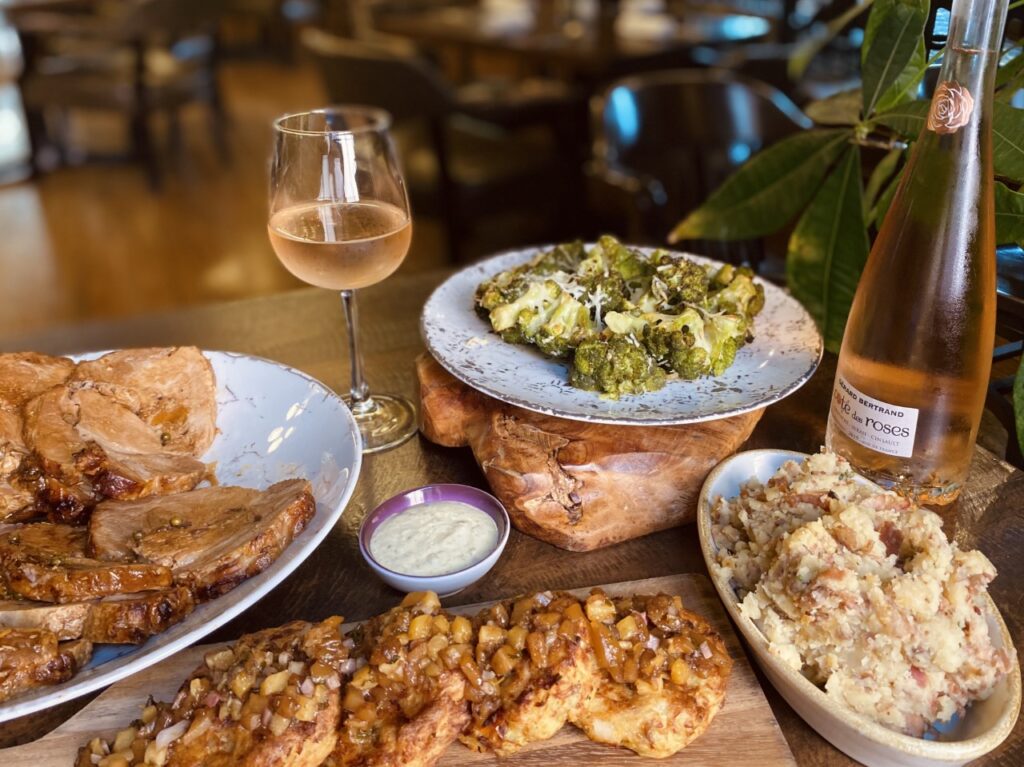 This Weeks Fresh On The Fly – Family Style Take Home Contains…
Fish Cakes with Mango Pineapple Chutney and Lemon Caper Remoulade
Cranberry and Apricot Stuffed Pork Loin with Apple, Green Peppercorn Demi-Glace
Bacon Smashed Red Nugget Potato
Garlic Parmesan Roasted Broccoli
Orange Marmalade Cheesecake with Raspberry Coulis
Our family style dinner is suitable for two people ($55) or four people ($89). Available for pickup from The Arms Public House or delivery from Fresh on the Fly, available from October 13 – October 17, 2021. There is $5 peninsula delivery only on Friday October 15 between 2-5pm. Max 10km delivery radius. We offer free delivery with a purchase of a bottle of wine or if more than one meal is purchased. Pickup is available at The Arms at 1515 South Park Street inside the Lord Nelson Hotel – earlier times can be arranged via email at freshonthefly@rcr.ca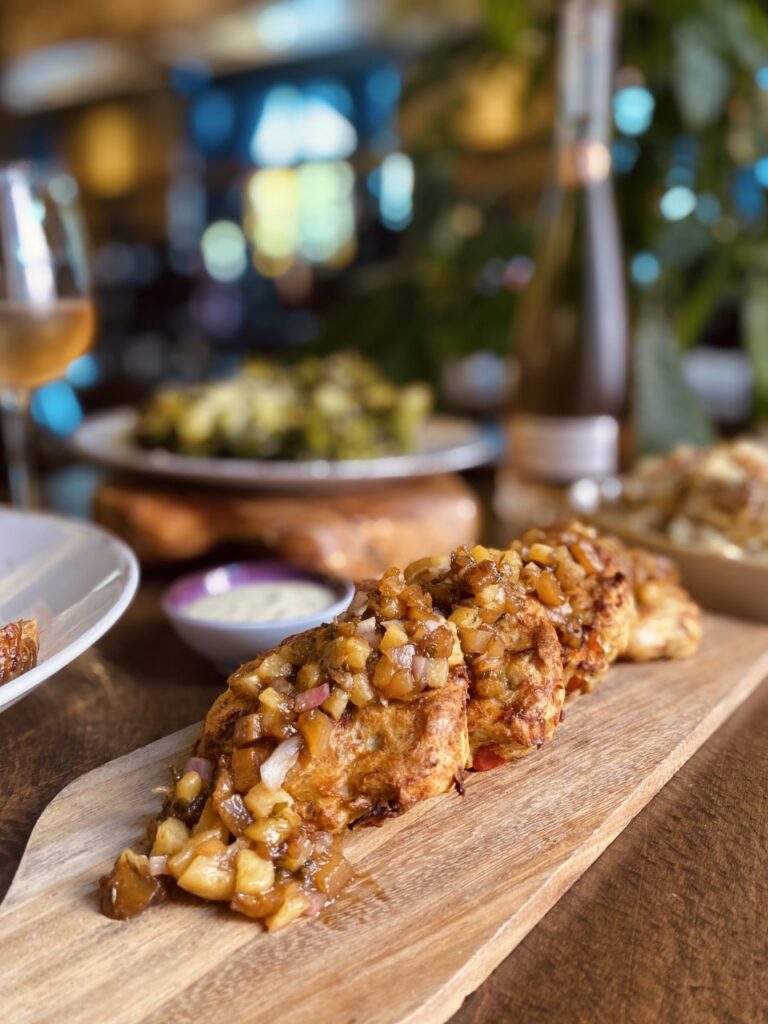 For questions or inquiries please email freshonthefly@rcr.ca or call 902-932-8585
Upcoming Fresh on the Fly Take Home Family Style Dinner for Pre-Order: Beef Wellington!
Next weeks Take Home Family Meal is available for Preorder and contains…
Roasted Beet and Goat Cheese Salad with Mixed Greens & Grapefruit Vinaigrette
Truffle Mashed Potatoes
Green Bean Almondine
Beef Wellington for 4 – Decadent AAA Beef Tenderloin wrapped in Prosciutto & Mushroom Duxelles, roasted in golden puff pastry
Chocolate Torte with Salted Caramel
The Beef Wellington Family Meal is suitable for four people ($95). This take home meal will be available for pickup from The Arms Public House or delivery from Fresh on the Fly, available from October 20-24 2021. There is $5 peninsula delivery only on Friday October 22 between 2-5pm, max 10km delivery radius. As always FREE delivery with the purchase of a bottle of wine or if more than one meal is purchased.  Want to pickup? Come by the The Arms at 1515 South Park Street inside the Lord Nelson Hotel – earlier pick ups can be arranged via email at freshonthefly@rcr.ca