It's time to take another culinary trip around the globe with our 'Taste of….' Weekly family style dinner from The Arms. The French Take Home Family Meal! Inspired comfort food that is classically French: coq au vin for delivery or pick up for a catered 'at home' dining experience for the whole family.
French Take Home Family Meal!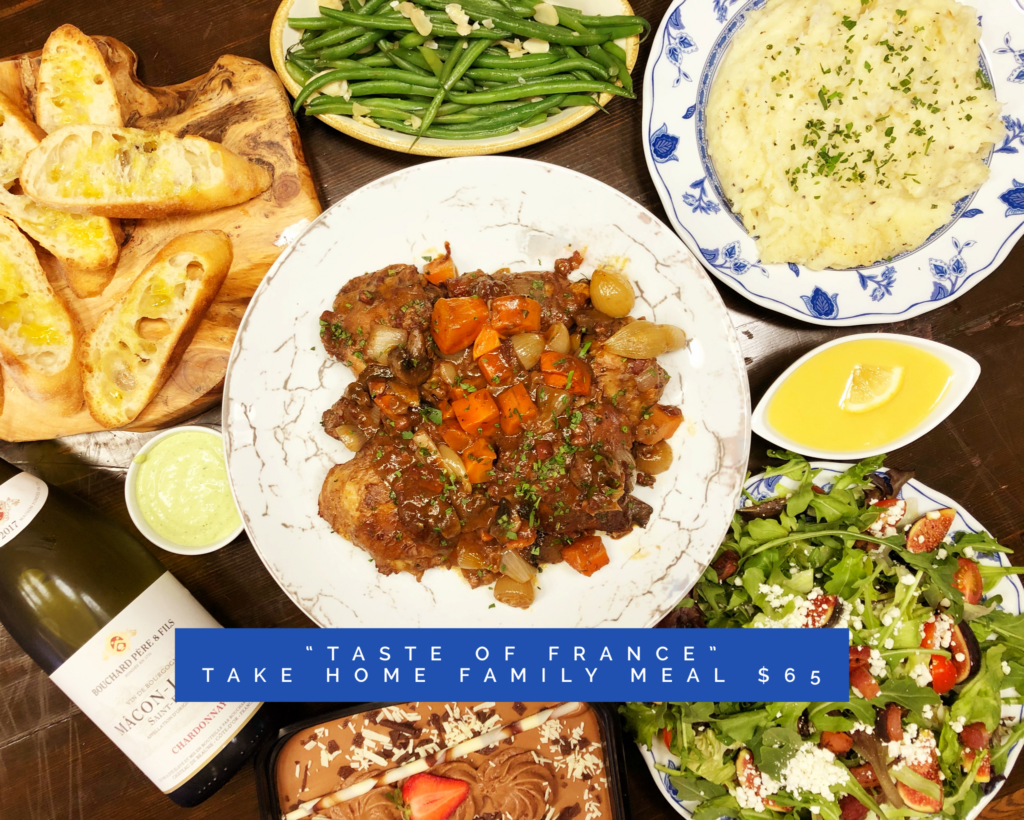 This weeks Taste of France Family Meal contained..
Coq au vin entrée
Truffle mashed potatoes
Haricot verts almondine
Laitue & roquette green salad with fresh figs, chevré goats cheese, crispy lardons, cherry tomatoes & citrus vinaigrette
Sliced baguette with spreadable parsley aioli
Chocolate mousse
 
$5 peninsula delivery only on Friday June 26 between 2-5pm. Max 10km delivery radius. Free delivery with purchase of a bottle of a bottle of wine.
Suitable for 4 people
$65
See another edition of a Taste of France Halifax Family Meal here!
To start off making the best coq au vin you need marinade the chicken in the wine overnight and cook the dish in one large pot and let it simmer on the stove top for a couple hours – time consuming to say the least and after the summer heat these past few weekend we don't blame you for avoiding the oven – that's where we come in!
For convenience sake our meals are packed in reheatable aluminum containers so they can go straight into the oven (or even the bbq!All the Take Home Family meals are available for delivery viaFresh on the Fly to around HRM!
RCR and France – the love affair continues!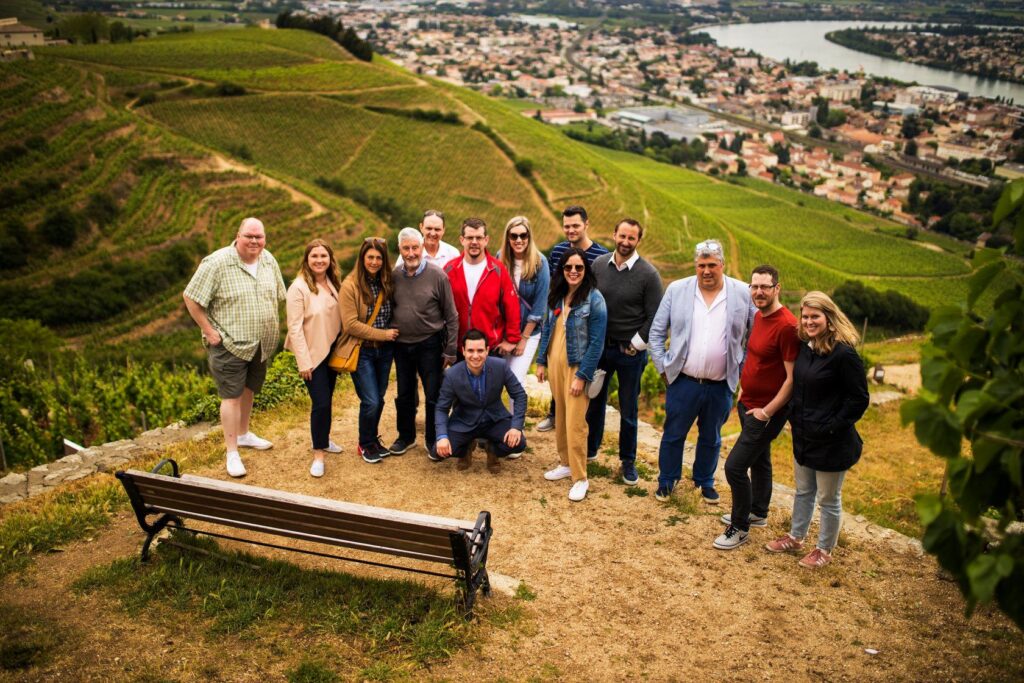 A bit of back story: The 'Taste of France' menu has special connotations as well because it marks the 1 year anniversary of an RCR management trip to France with chefs and sommeliers from the RCR restaurants with founder Robert Risley. For 7 days they visited wineries around the Rhone Valley and ate their way through L'Hermitage. A great way to get together and team build while indulging in our favourite past time: food and beverage!