Order this week's Take Home Family Meal for Canada Day or enjoy over the weekend at your leisure and celebrate all things Canadian with a BBQ friendly mixed grill feast perfect for sharing with family or friends! The Arms sommelier has also included a wine recommendation to pair with everything – order a bottle and enjoy free delivery!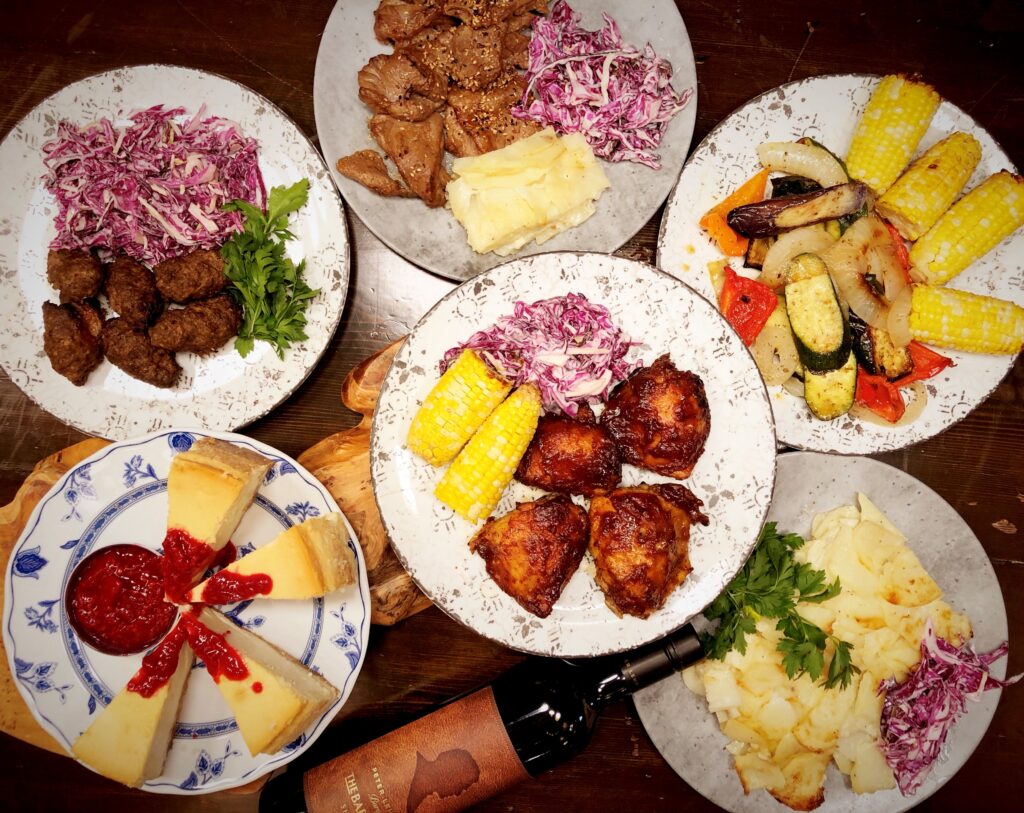 $5 peninsula delivery only on Friday July 3 between 2-5 pm. Max 10km delivery radius. Free delivery with purchase of a bottle of of wine.

The Mixed Grill Feast is available July 1-5 with pickup available from 12-8 pm at The Arms at 1515 South Park Street inside the Lord Nelson Hotel – earlier pick ups can be arranged via email. Call us at 902-420-9781 or email the Arms directly at arms@rcr.ca

Recommended Wine Pairing
Welcome to BBQ season. Nothing quite pairs better with grilled meats like Barossa Shiraz. Think lots of blackberry, cassis and cedar. Putting together the flavours of these rich and jammy wines make the perfect pairing when eaten with the three different proteins in the Canada Day Mixed Grill Feast. Super full bodied – shiraz has plenty of tannins that help break down the fat in meat and in return the fat softens the bitterness in the wine making it more velvety and smooth while also bringing out more of its smokey and bold flavours.
Add a bottle of our recommendation – the Barossan by Peter Lehman to your order – just give us a call! Access the full drink menu here: https://www.rcr.ca/content/uploads/2018/02/Arms-Wine-Beer-Cocktails-March-2020.pdf