Savor the flavors of India with our Family Meal for up to 4 people – enjoy in the comfort at home!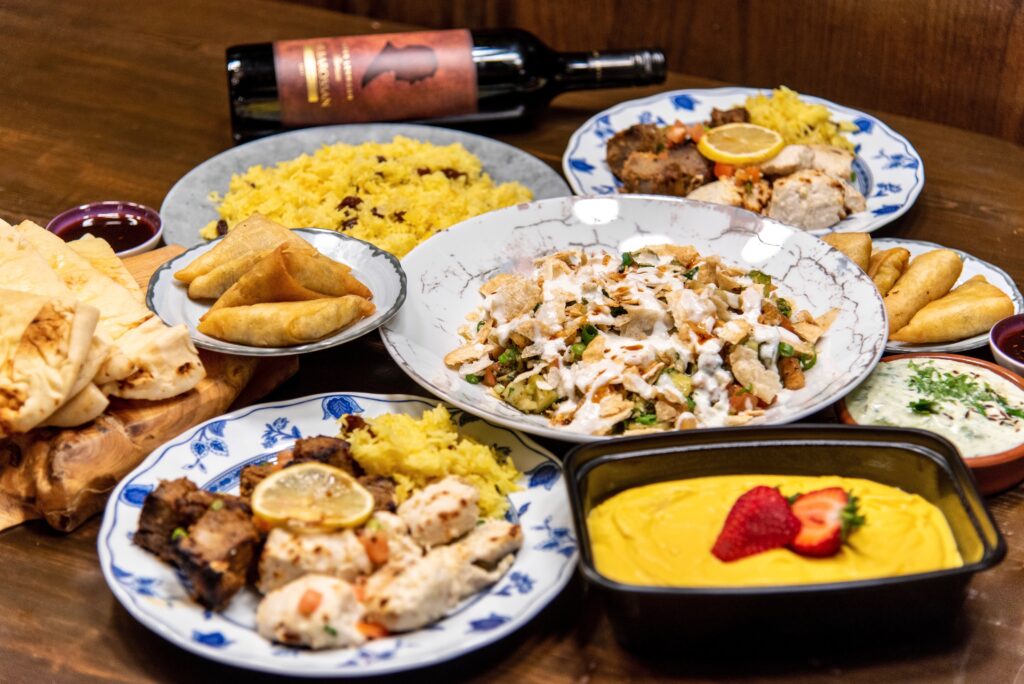 The Taste of India Take Home Family meal for this week featured some great snacks and apps! Vegetable Samosas with tamarind chutney. Papri chaat salad with tomato, cucumber, scallion, cilantro, tangy crème fraiche. Main course was a platter of Beef Boti Kebabs and Chicken Rashmi Kebabs with three sides! Cucumber Mint Raita, Baked Naan Bread and Saffron rice with raisins. Mango Mousse was the perfect way to finish off the meal.
Recommended Wine Pairing
By Sommelier Danielle McLean
Looking to pair a wine with the Taste of India meal? Try an Orange wine!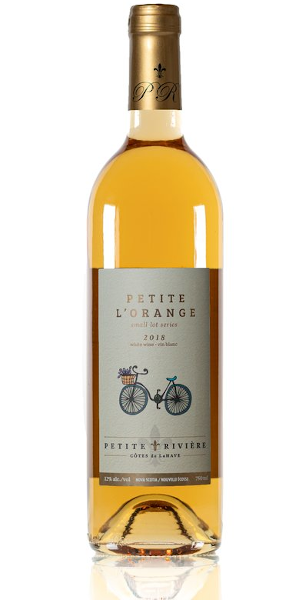 Located in the South Shore of NS, Petite Rivière Vineyards is located in a sunny microclimate on the slops of Drumlin Hills just outside of Bridgewater close to the LaHave River. The LaHave River Valley Wine Region is recognized as one of the earliest wine growing regions in North America.
This skin-contact white wine is a style of wine made from white grapes, fermented with the grape skins which gives the wine an orange colour. The wine is made from a blend of three grapes; L'Acadie Blanc, New York Muscat, Cayuga and Frontenac Gris. To look at it in the glass it has a wonderful amber color with strong aromas of dried fruit, honey and sourdough.
On your tongue the flavor palate is lively with honeyed pear, bruised apple and hazelnuts along with a bright acidity and notable tannins which is very unexpected in a chilled non-red wine! This unique and interesting wine also pairs well with charcuterie and bold cheese. Serve at home with your take home family meal lightly-chilled and enjoy with friends or family!
Available for order from Petite Riviere directly