Ready to try something new in 2022? Each week Fresh On The Fly and The Arms Public House offers a dinner perfectly portioned for 2, 4 or more people. Our take home family style meals are available for pickup from The Arms inside the Lord Nelson Hotel, or you can have them delivered to your home on Friday afternoon. Packed up with reheating instructions, all you'll have to do is preheat the oven. Each family style take home meal is meant to bring your friends and family together to eat well and spend more time with each other sharing some of the many dishes in this weeks Taste of Argentina!
Fresh on the Fly offers a wide selection of gourmet meals delivered to your door on the Halifax Peninsula. Order your next meal today!
This Take Home Family Meal offered a family dinner perfectly portioned and ready to reheat. Appetizers, sides, main course and dessert all packed together! Customers can pickup from The Arms Public House or enjoy the ease of Friday delivery from Fresh on the Fly! Check out more of our meals HERE!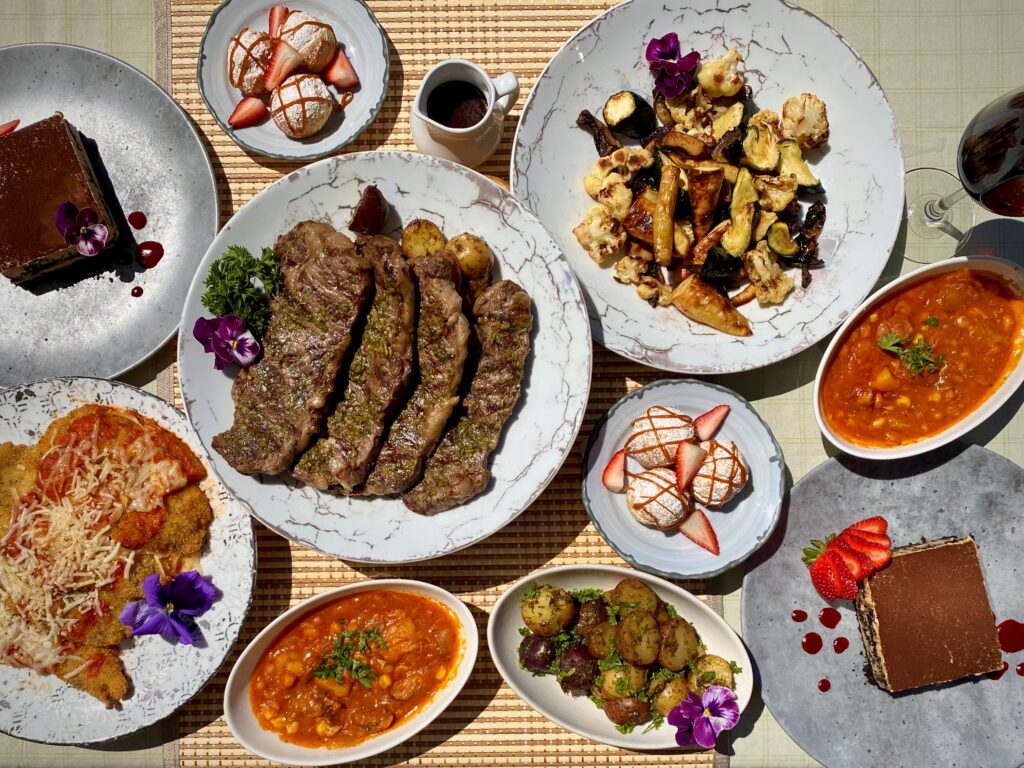 Our Taste of Argentina meal contained…
Locro: Pork and Chorizo Stew with corn, pumpkin and white beans
Patata Asado con Chimichurri: Roasted Potato with parsley garlic sauce
Milanesas de Pollo: Breaded Chicken cutlets with prosciutto, mozzarella and tomato sauce
Verduras Asadas: Grilled Vegetables
Grilled 8oz Striploin with Chimichurri (per person)
Bolas de Fraile con Ducle de Leche: fried donut holes with caramel sauce
Chocotorta: Milk softened Chocolate Cookie Cake thinly layered with cream cheese and dulce de leche caramel sauce.
Our Taste of Argentina family style dinner was suitable for two people ($79) four people ($139). Available for pickup from The Arms Public House or delivery from Fresh on the Fly, from May 4-8. There is $7.50 peninsula delivery on Friday May 6 between 2-5pm. Max 10km delivery radius. You can pick up as well! Pickup at The Arms at 1515 South Park Street inside the Lord Nelson Hotel. Give us a shout via email [email protected] if you need to pick up earlier!