Ready to try something new in 2022? Each week Fresh On The Fly and The Arms Public House offers a dinner perfectly portioned for 2, 4 or more people. Our take home family style meals are available for pickup from The Arms inside the Lord Nelson Hotel, or you can have them delivered to your home on Friday afternoon. Packed up with reheating instructions, all you'll have to do is preheat the oven. Each family style take home meal is meant to bring your friends and family together to eat well and spend more time with each other – this week our culinary journey took us to the continent with a traditional Taste of France!
Fresh on the Fly offers a wide selection of gourmet meals delivered to your door on the Halifax Peninsula. Order your next meal today!
This Take Home Family Meal offered a family dinner perfectly portioned and ready to reheat. Appetizers, sides, main course and dessert all packed together! Customers can pickup from The Arms Public House or enjoy the ease of Friday delivery from Fresh on the Fly! Check out more of our meals HERE!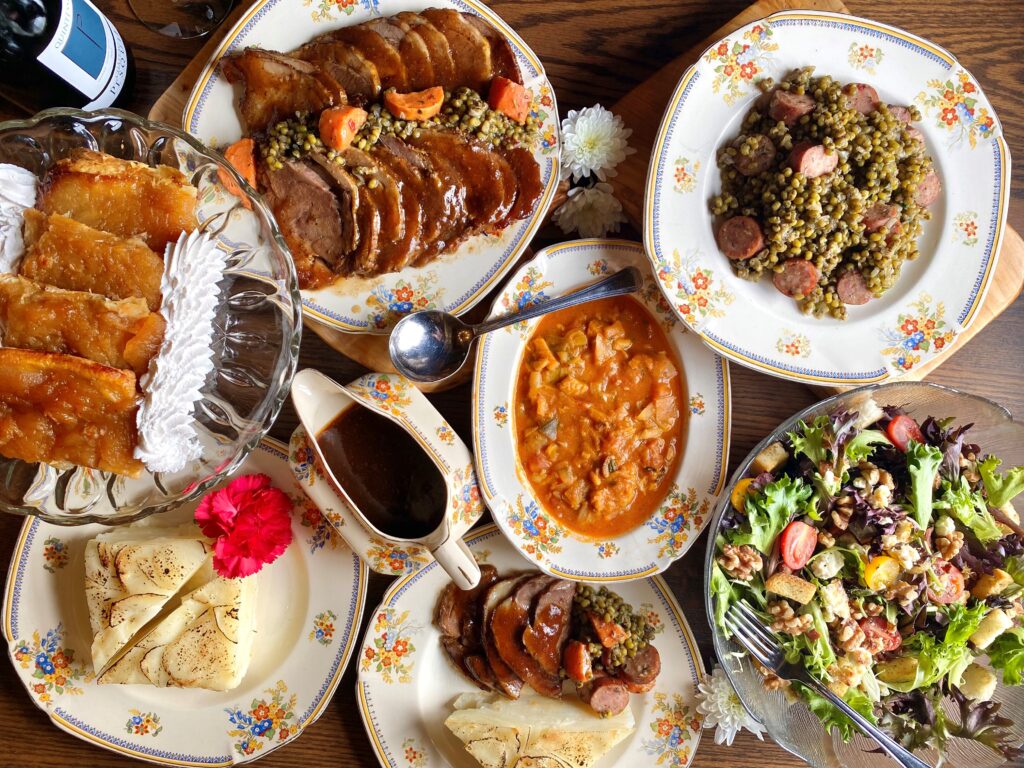 Our Taste of France Meal contained…
Salade de Chèvre Roti – baked goat cheese salad with grilled apple, walnuts, bacon, toasted bread and balsamic olive oil
Bouillabaisse – traditional seafood Bouillabaisse soup with haddock, smoked mackerel, calamari, salmon & tomato
Petit Salé aux Lentilles – lentils with onions, carrots & sausage
Dauphinoise Potatoes – sliced and baked potatoes in cream
Gigot d'Agneau Roti – roasted leg of lamb entrée
Apple Tarte Tatin with cinnamon whipped cream
Last weeks Taste of France Meal was suitable for two people ($60) or four people ($95). Each meal is available for pickup from The Arms Public House or delivery from Fresh on the Fly. We always offer a $7.50 peninsula delivery only on Fridays between 2-5pm with a max 10km HRM delivery radius. Visit our website to see our current wine list.