January 13-17, 2021
Between January 13-17, 2021 Fresh on the Fly offered a Taste of Italy Take Home Family Meal. It's a 3 course meal for your family available every Wednesday – Sunday. This meal is suitable for four people and was only $85! French Inspired Take Home Family Meal offers delicious dishes and flavours. This meal is available for pickup from The Arms Public House or delivery from Fresh on the Fly!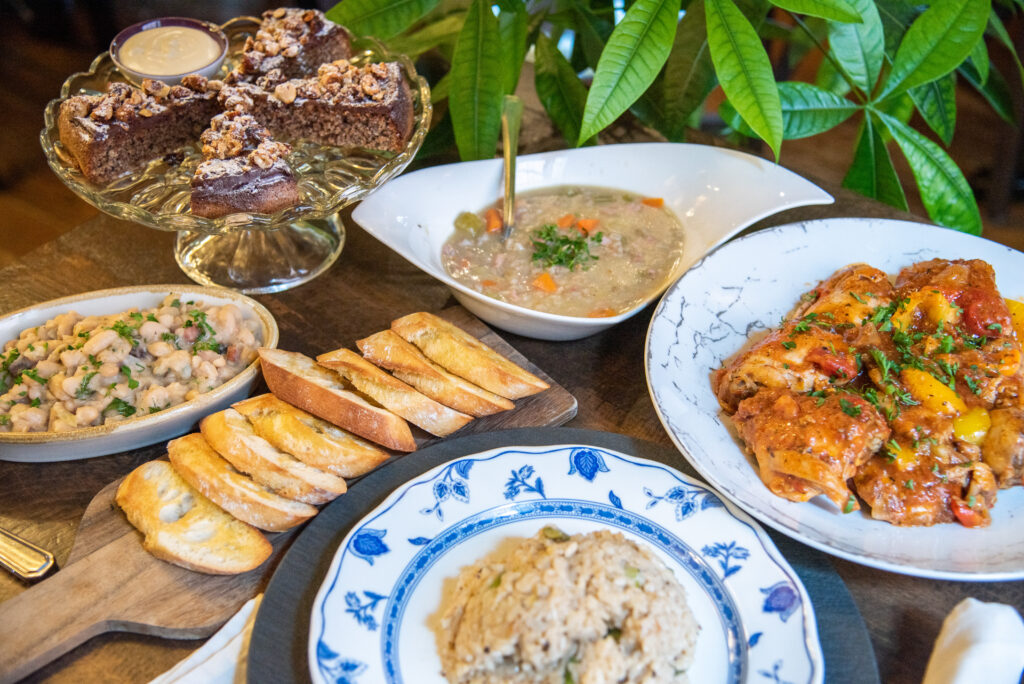 This Weeks Take Home Family Style Meal Contains…
Minestrone D'orzo – barley soup with smoked ham
Risotto agli asparagi e tartufo con scaglie di parmigiano – Asparagus & truffle risotto with shaved parmesan
Bone-in Chicken Cacciatore
Cannellini beans, with pancetta, garlic
Crostini with EVO (extra virgin olive oil)
Torta di Nocciole – Hazelnut Cake with Crème Chantilly sauce on the side
$85
This meal is suitable for either four people for $85! This Take Home Family Meal is available for pickup from The Arms Public House or delivery from Fresh on the Fly! This meal is available from January 13-17, 2021. There is $5 peninsula delivery only on Friday January 15th between 2-5pm. Max 10km delivery radius. Free delivery with a purchase of a bottle of wine or if more than one meal is purchased. Pickup available at The Arms at 1515 South Park Street inside the Lord Nelson Hotel – earlier pick ups can be arranged via email at freshonthefly@rcr.ca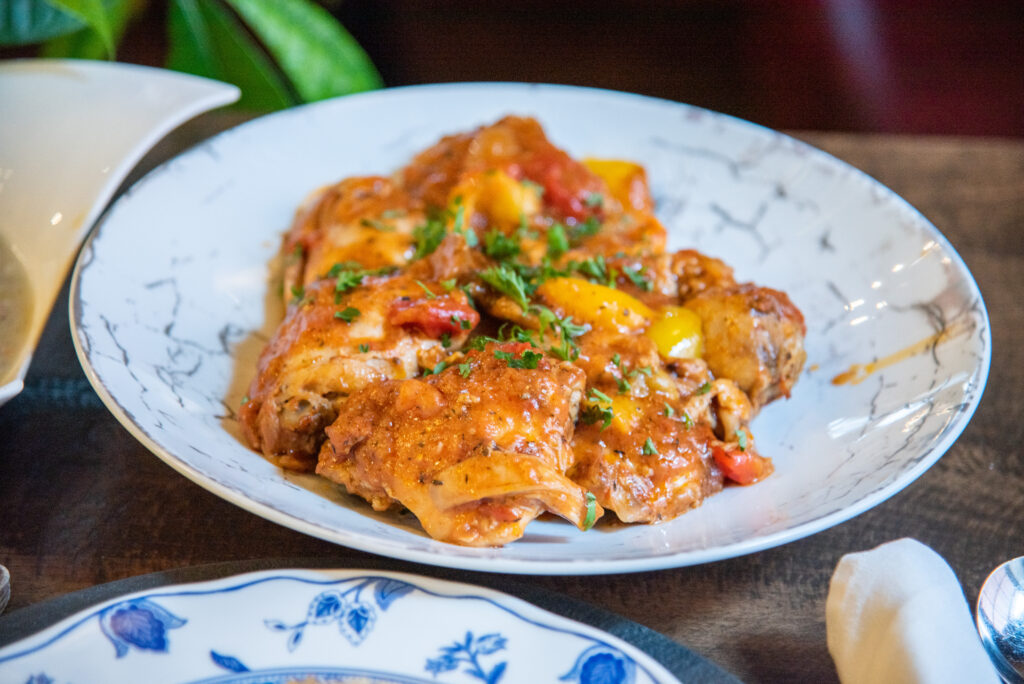 About the Dishes
Minestrone D'orzo
Traditional Italian soup which consists of leeks, carrot, onions, potato, ham in a barley and chicken base.
Risotto
Risotto is a northern Italian rice dish cooked with broth until it reaches a creamy consistency. The broth can be derived from meat, fish, or vegetables. Many types of risotto contain butter, onion, white wine, and parmesan cheese. It is one of the most common ways of cooking rice in Italy. Ours consists of asparagus, parmesan cheese and truffle.
Chicken Cacciatore
Cacciatore means "hunter" in Italian. In cuisine, alla cacciatora refers to a meal prepared "hunter-style" with onions, herbs, usually tomatoes, often bell peppers, and sometimes wine.
Cannellini beans
Originally from Italy, cannellini beans have a silky texture and nutty flavor make them a go-to bean for pasta dishes, tuna salads and minestrone.
Reheating Instructions
Please be aware that oven temperatures and cooking times will vary by appliance. Preheat Oven to 375° for all dishes.
Chicken Cacciatore (covered) – 30 minutes
Risotto (covered) – 30 minutes
Beans (covered) – 20 minutes
Seafood Crepes (covered) – 30 minutes
Soup – pour into pot and heat until hot