Ready to try something new? Each week Fresh On The Fly and The Arms Public House offers a dinner perfectly portioned for 2, 4 or more people. Our take home family style meals are available for pickup from The Arms inside the Lord Nelson Hotel, or you can have them delivered to your home on Friday afternoon. Packed up with reheating instructions, all you'll have to do is preheat the oven. Each family style take home meal is meant to bring your friends and family together to eat well and spend more time with each other – try something new with a new Taste of Spain menu!
Fresh on the Fly offers a wide selection of gourmet meals delivered to your door on the Halifax Peninsula. Order your next meal today!
This Taste of Spain Take Home Family Meal offered a family dinner perfectly portioned and ready to reheat. Appetizers, sides, main course and dessert all packed together! Customers can pickup from The Arms Public House or enjoy the ease of Friday delivery from Fresh on the Fly! Check out more of our meals HERE!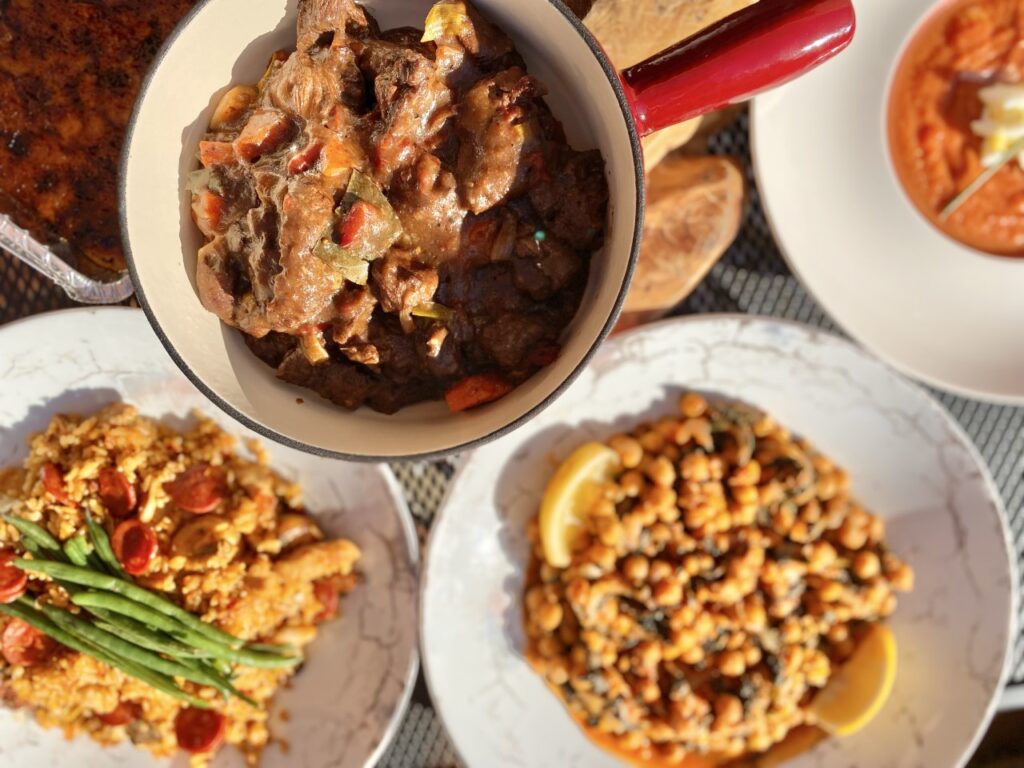 The Taste of Spain Family Meal contained….
Salmorejo Andalusian soup with cured ham, tomatoes and herbs.
Espinicas con Garbanzos sautéed chickpeas with spinach
Paella Valenciana Saffron scented rice with chorizo, chicken, shrimp & calamari
Estefado Con Carne traditional Spanish beef stew
Crema Catalana orange & vanilla crème brulée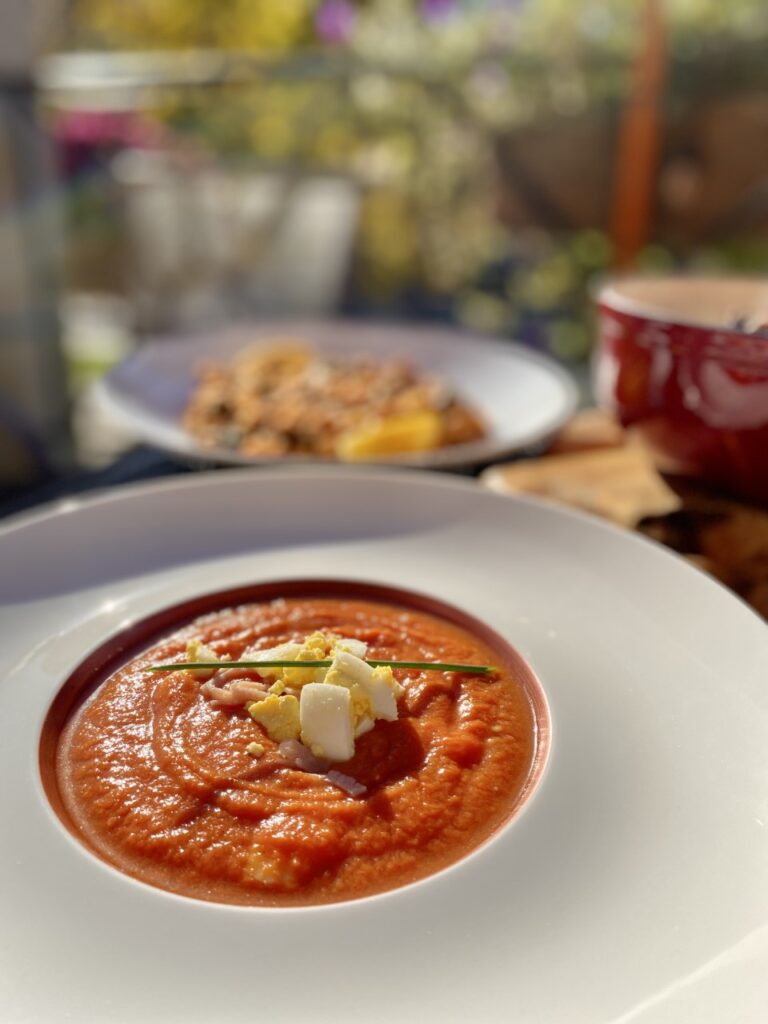 Last weeks Taste of Spain Take Home Meal was suitable for two people ($55) or four people ($89). Available for pickup from The Arms Public House or delivery from Fresh on the Fly. We always offer a $5 peninsula delivery only on Fridays between 2-5pm, max 10km delivery radius. Free delivery with a purchase of a bottle of wine or if more than one meal is purchased. Visit our website to see our current wine list. 
Order your next meal online here
For questions or inquiries please email freshonthefly@rcr.ca or call 902-932-8585