Take Home Meal from Fresh On The Fly – Food Delivery in Halifax Nova Scotia
Ready to try something new? Each week Fresh On The Fly and The Arms Public House offers a dinner perfectly portioned for 2, 4 or more people. This take home family style meal is available for pickup from The Arms inside the Lord Nelson Hotel, or have delivered to your home on Friday afternoon. Packed up with reheating instructions, all you'll have to do is preheat the oven. Each family style take home meal is a taste of global cuisine – from a Southern France Take Home Meal to Family BBQ!
Fresh on the Fly offers a wide selection of gourmet meals delivered to your door on the Halifax Peninsula. Order your next meal today!
Between September 15-19th, 2021 Fresh on the Fly served up a new customer request: Southern France Take Home Meal Great for family style dinners or spread out over a couple days! This Take Home Meal offered delicious dishes and flavors perfectly portioned and ready to reheat. Available for pickup from The Arms Public House or Friday delivery from Fresh on the Fly! Check out more of our meals HERE!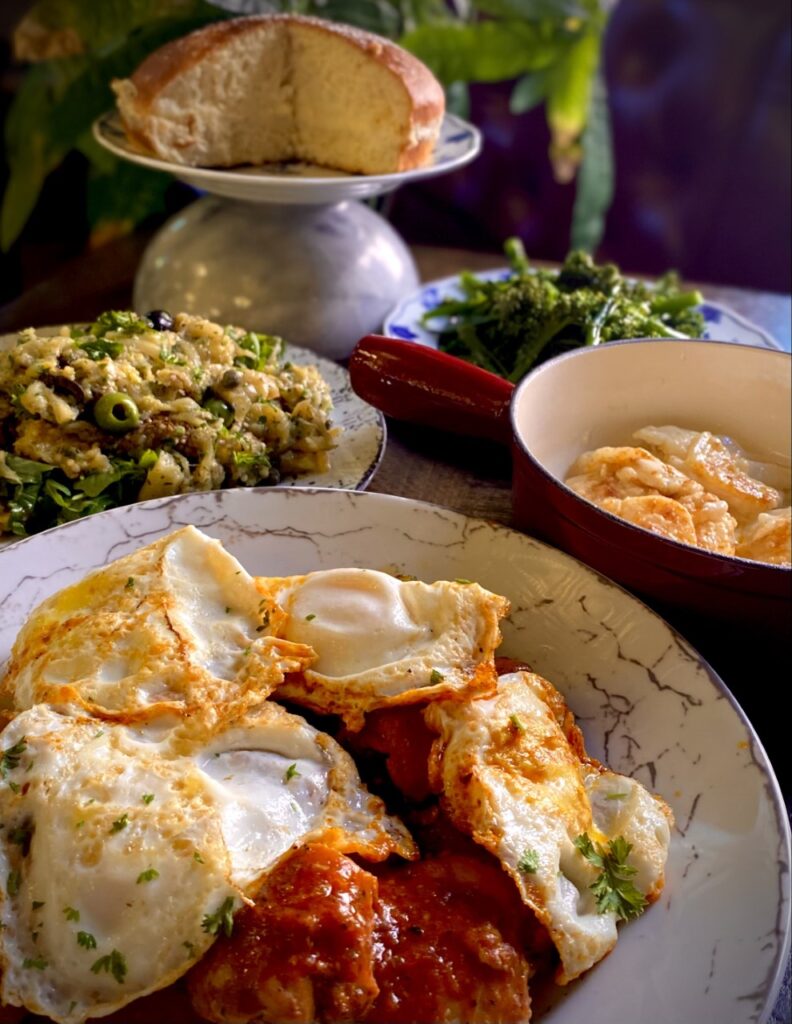 The Southern France Take Home Meal contained…
Provençal Eggplant Salad with olives and capers on arugula with lemon and olive oil dressing
Garlic Broccolini
Scallop potatoes
Chicken Marengo a classic French dish named after the Battle of Marengo, a victory for Napoleon's French troops in 1800. A hearty, but bright, simmered dish, full of mushrooms, tomatoes, garlic and white wine topped with fried eggs
Tarte Tropezienne: While more of a cake than a tarte, this rich cream-filled brioche gets its name from its hometown of origin, St. Tropez, France. It was developed by a bakery in St. Tropez in the early 1960's and was a request of actress Brigitte Bardot, who was in the area filming "And God Created Women".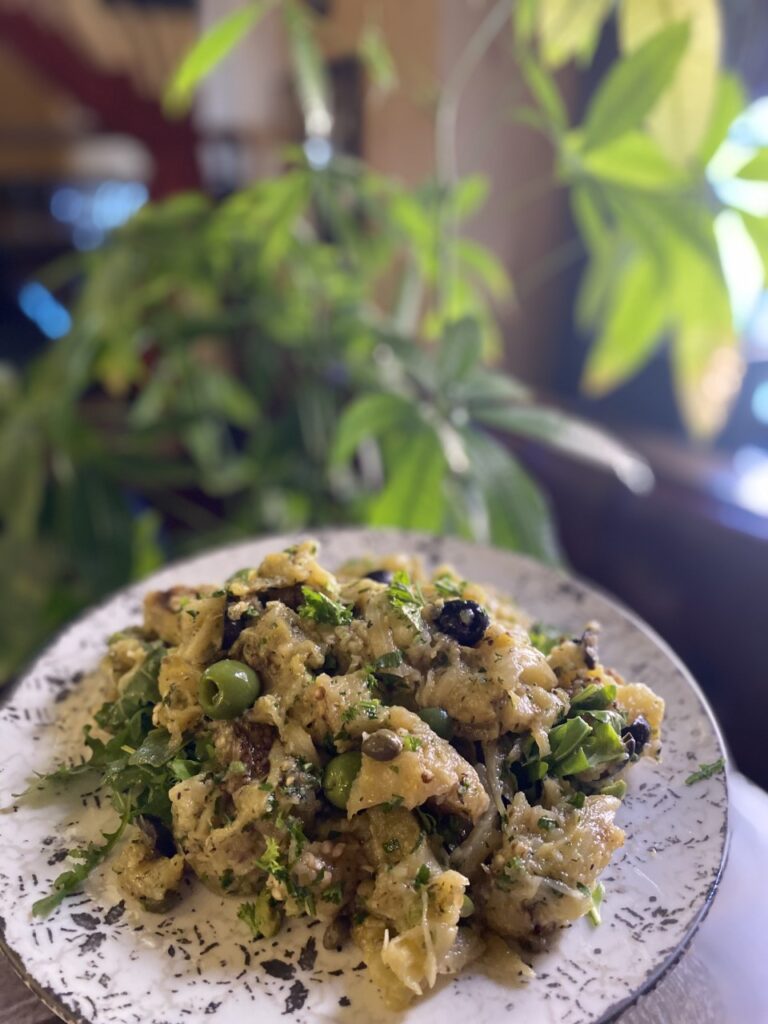 Last weeks take home family style dinner was suitable for two people ($55) or four people ($89). Available for pickup from The Arms Public House or delivery from Fresh on the Fly. We always offer a $5 peninsula delivery only on Friday September 17th between 2-5pm. Max 10km delivery radius. Free delivery with a purchase of a bottle of wine or if more than one meal is purchased.
Order your next meal online here
For questions or inquiries please email freshonthefly@rcr.ca or call 902-932-8585