December 30, 2020 to January 3rd 2021
Between December 30th 2020 and January 3rd 2021, Fresh on the Fly offered a New Years Eve Steak Oscar Take Home Meal. It's a 3 course meal for your family available every Wednesday – Sunday. This New Years Eve Steak Oscar Take Home Meal was only $99 for suitable for two people or $169 for four people! This meal is available for pickup from The Arms Public House or delivery from Fresh on the Fly!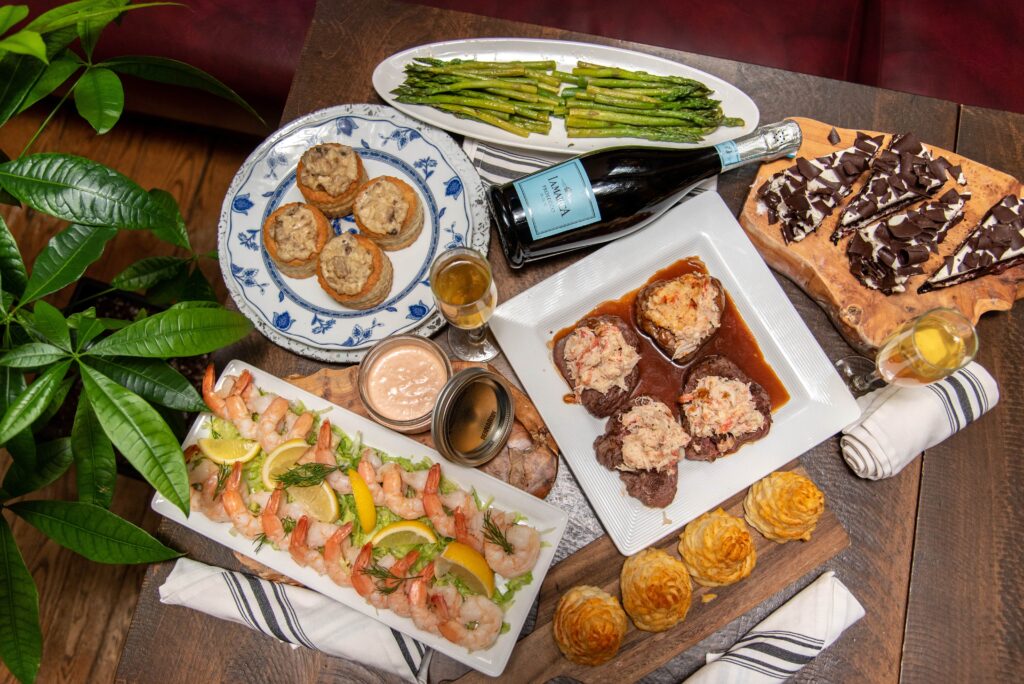 This Weeks Take Home Family Style Meal Contains…
Jumbo Shrimp Cocktail with house made cocktail sauce
Bouchée à la reine with chicken and mushroom
Steak Oscar – pan seared beef tenderloin topped with king crab meat
Buttered asparagus
Duchess potato
Chocolate sponge cake with a rich and creamy cherry filling covered with chocolate shavings
$99 / 2 people OR $169 / 4 people
Add on a bottle of La Marca Prosecco for $29!
This meal is suitable for either two people for $99 or four people for $169! Our New Years Take Home Family Meal is available for pickup from The Arms Public House or delivery from Fresh on the Fly! This meal is available from December 30, 2020 to January 3, 2021. There is $5 peninsula delivery only on Thursday December 31st between 1-4pm. Max 10km delivery radius. Free delivery with a purchase of a bottle of wine or if more than one meal is purchased.  Pickup available at The Arms at 1515 South Park Street inside the Lord Nelson Hotel – earlier pick ups can be arranged via email at freshonthefly@rcr.ca