Between November 25-29, 2020 Fresh on the Fly offered a Comfort Food Take Home Family Meal. It's a 3 course meal for your family available every Wednesday – Sunday. This meal is suitable for four people and was only $75! Our Comfort Food Take Home Family Meal offers delicious dishes and flavours. This meal is available for pickup from The Arms Public House or delivery from Fresh on the Fly!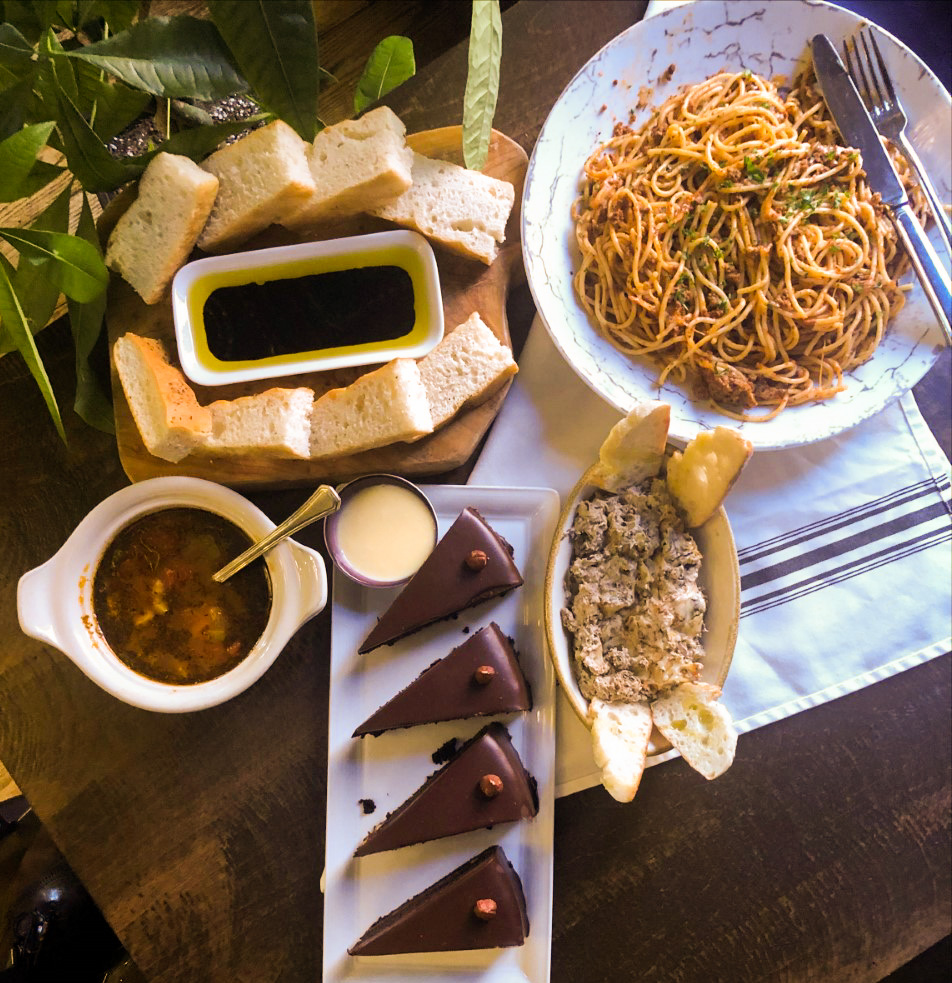 This Weeks Take Home Family Style Meal Contains…
Minestrone Soup with carrots, green beans, kidney beans, penne pasta, zucchini, onion & celery
Herb focaccia with EVOO & balsamic
Artichokes & mushroom dip made of forest & white mushrooms, cream cheese, sriracha & truffle with sliced baguette
Spaghetti Bolognese in meat sauce
Belgian chocolate hazelnut ganache cake with crème anglaise
$75
This Comfort Food Take Home Family Meal is so delicious because of all our fresh and local ingredients!This meal is only $75 and is suitable for 4 people. There is $5 peninsula delivery only on Friday November 27th between 2-5pm. Max 10km delivery radius. Free delivery with a purchase of a bottle of wine or if more than one meal is purchased. 
This meal is available from November 25-29, 2020 with pickup available at The Arms at 1515 South Park Street inside the Lord Nelson Hotel – earlier pick ups can be arranged via email at freshonthefly@rcr.ca
As a special addition to help get into the holiday spirit, we are offering a gourmet cookie platter! For only $20 you can order this platter as a special treat! This platter includes short bread cookies, gingerbread men, meringues & plum pudding.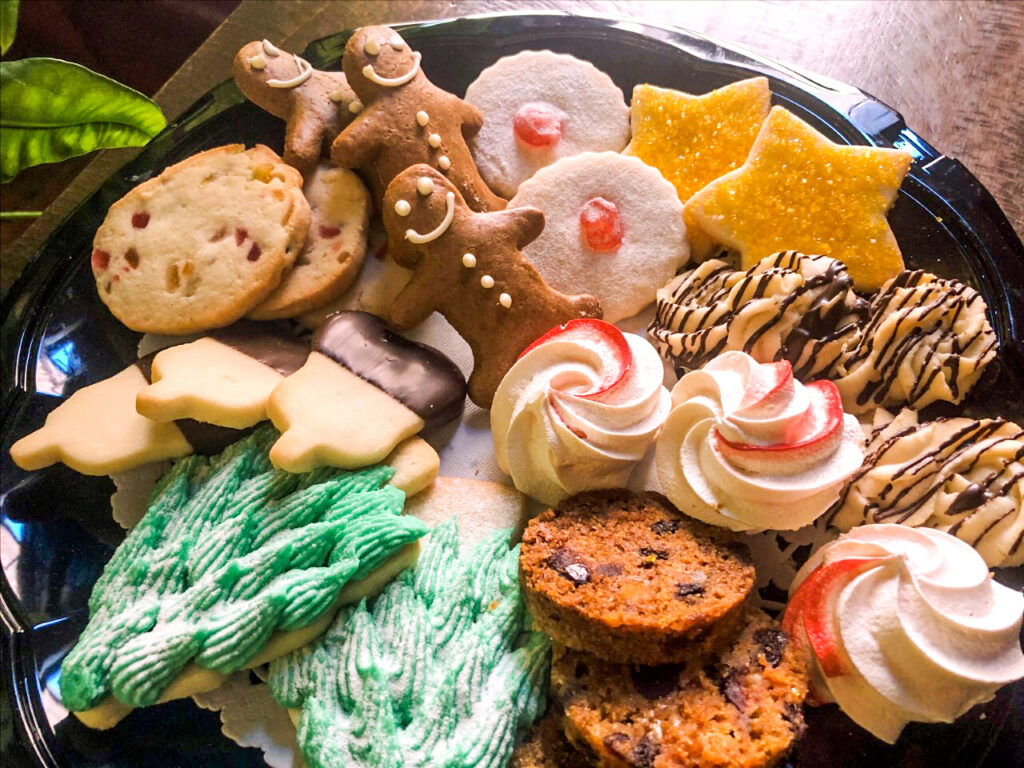 About the Dishes
Minestrone Soup
is a thick soup of Italian origin made with vegetables, often with the addition of pasta or rice, sometimes both. Common ingredients include beans, onions, celery, stock and tomatoes. Click HERE for more information.
Herb Focaccia
 Focaccia is a house-made flat oven-baked Italian bread product similar in style and texture to pizza dough with an additional herbal taste, extra virgin olive oil & balsamic
Spaghetti Bolognese
This is a classic spaghetti dish. Bolognese is a meat-based sauce typically found in Italian cuisine. For more information, click HERE.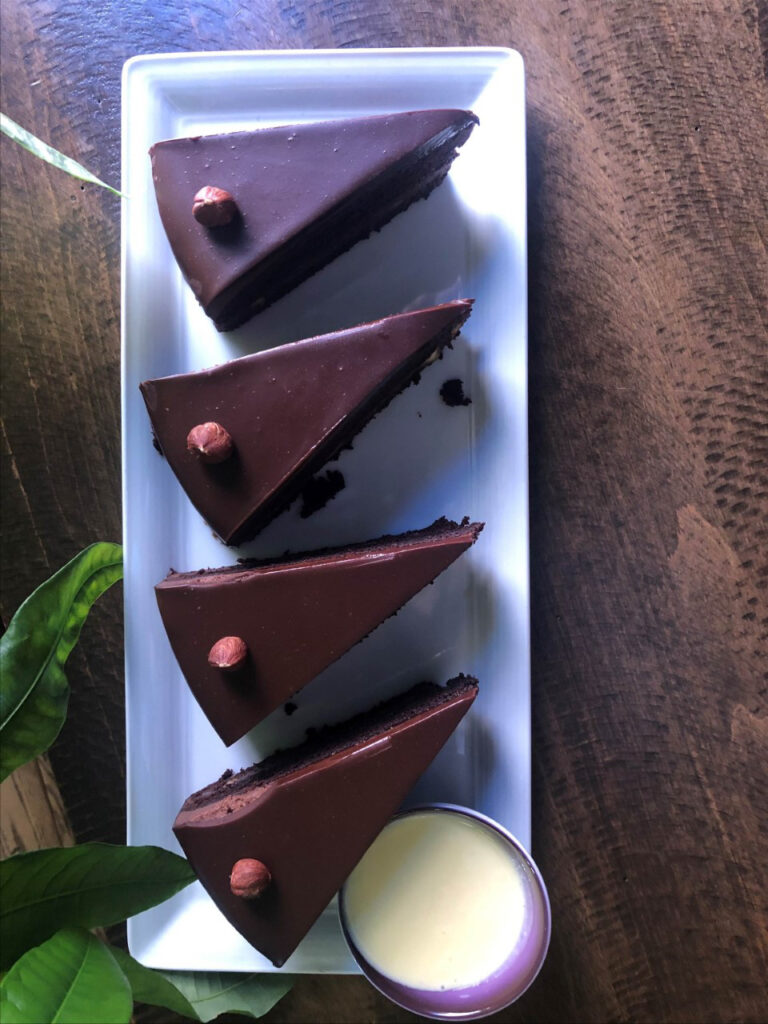 Cooking / Reheating Instructions
Please be aware that oven temperatures and cooking times will vary by appliance. Preheat oven to 375°F for all dishes.
Minestrone Soup – Pour into pot and heat until warm
Herb Focaccia Bread (uncovered) – 5 minutes
Artichoke Mushroom Dip (covered) – 20 minutes
Spaghetti Bolognese (covered) – 25 minutes