December 2-6, 2020
Between December 2-6, 2020 Fresh on the Fly offered a Maritimes Take Home Family Meal. It's a 3 course meal for your family available every Wednesday – Sunday.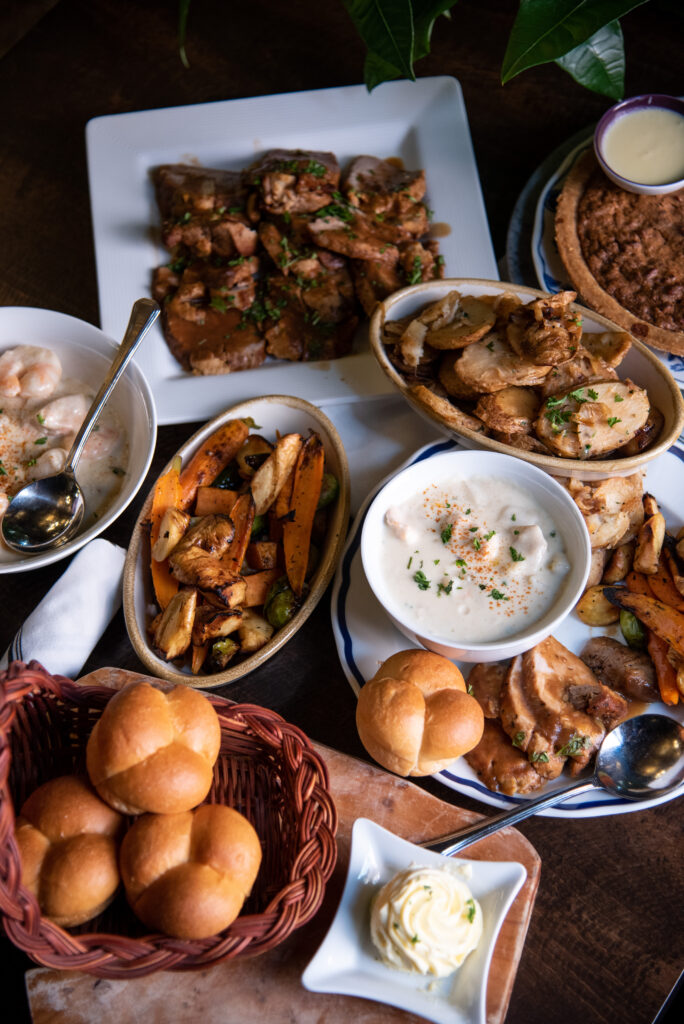 This Weeks Take Home Family Style Meal Contains…
Traditional cream-based Atlantic Seafood Chowder
House-made Cloverleaf bread rolls with creamery butter
Oven roasted pork tenderloin stuffed with apricot and pumpkin seed streusel with panko crumbs and valley apple sauce
Fall vegetable medley with carrots, Brussels sprouts & parsnips
Lyonnaise potatoes
Pecan Tart with crème anglaise
$75
This Maritimes Take Home Family Meal is so delicious because of all our fresh and local ingredients!This meal is only $75 and is suitable for 4 people. There is $5 peninsula delivery only on Friday December 4th between 2-5pm. Max 10km delivery radius. Free delivery with a purchase of a bottle of wine or if more than one meal is purchased.
This meal is available from December 2-6, 2020 with pickup available at The Armsat 1515 South Park Street inside the Lord Nelson Hotel – earlier pick ups can be arranged via email at [email protected]
As a special addition to help get into the holiday spirit, we are offering a gourmet cookie platter! For only $20 you can order this platter as a festive sweet treat! This platter includes short bread cookies, gingerbread men, meringues & plum pudding.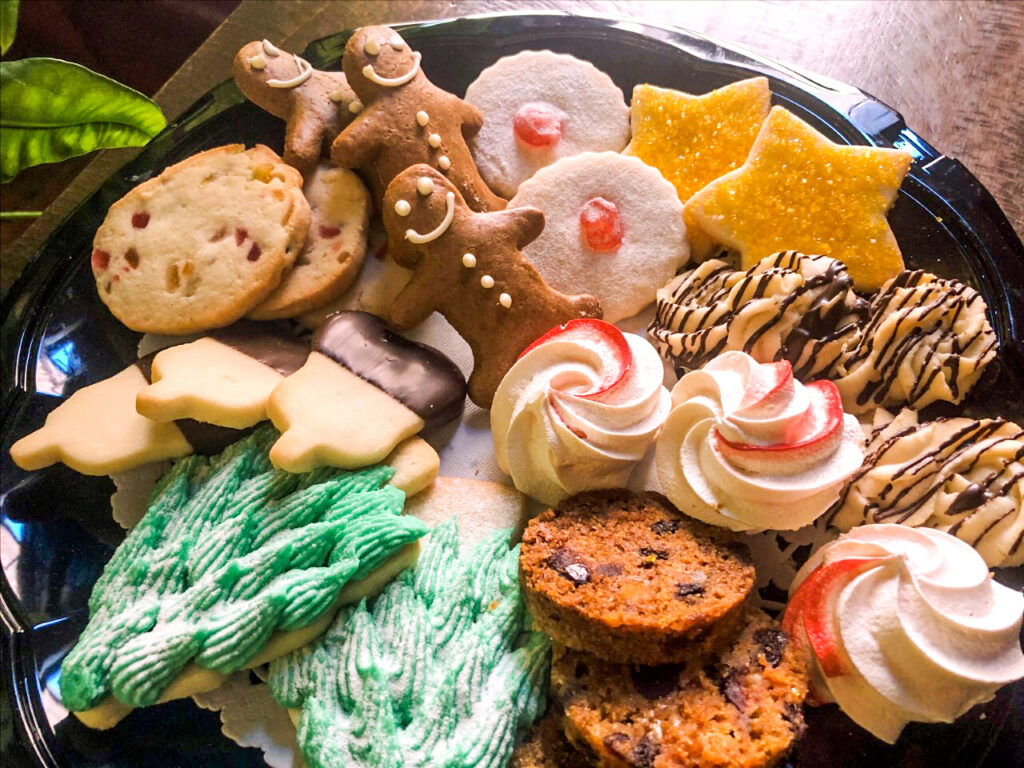 Cooking / Reheating Instructions
Please be aware that oven temperatures and cooking times will vary by appliance. Preheat oven to 375°F for all dishes.
Chowder (covered) – 22 minutes
Potatoes (covered) – 22 minutes
Vegetables (covered) – 22 minutes
Pork (covered) – 15 minutes