The week for our Halifax takeout family meal, we're highlighting the flavours of Italy!
Start with an arugula, melon and prosciutto salad with parmesan, balsamic & olive oil. Enjoy a main course of chicken cacciatore – slowly braised with tomatoes, peppers and mushrooms. Pea risotto loaded with parmesan cheese and varianta spiced zucchini. Finish with decadent cannoli – raspberry and mocha flavoured! A perfect meal for up to 4 people packed to go detailed reheating instructions, you'll just have to preheat the oven.
Order for pickup at The Arms Public House Thursday May 14 to Sunday May 17 from 12-8pm. Friday delivery offered from 2-5pm for $5 peninsula or $10 further distances to a maximum radius of 10km. Add a bottle of Masi Modello red for special price of $25/btl.
You won't want to miss this one. Buon appetito!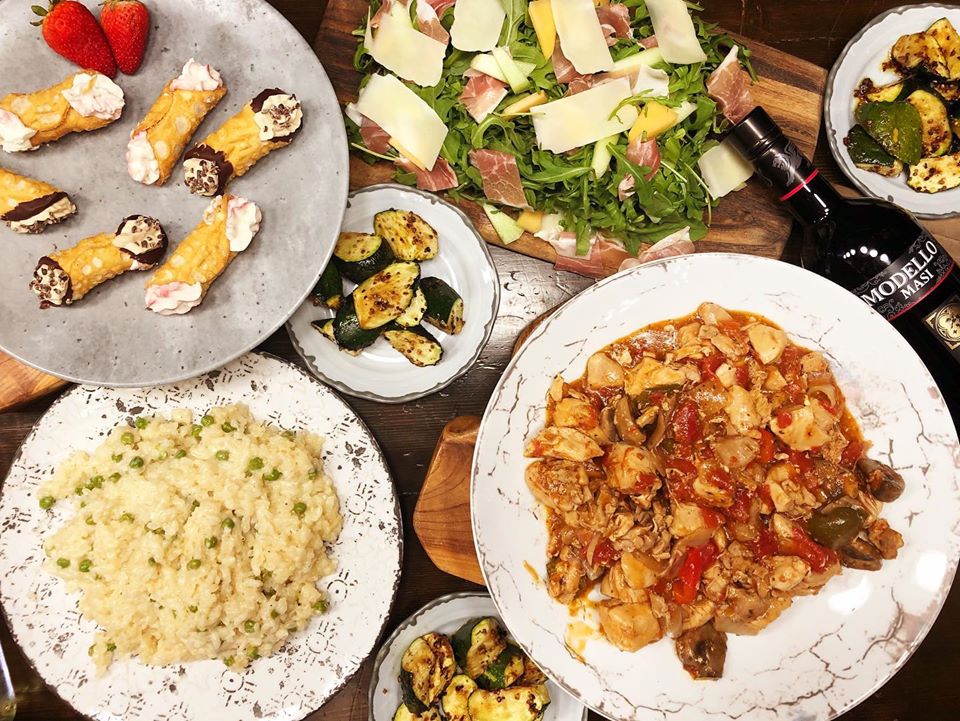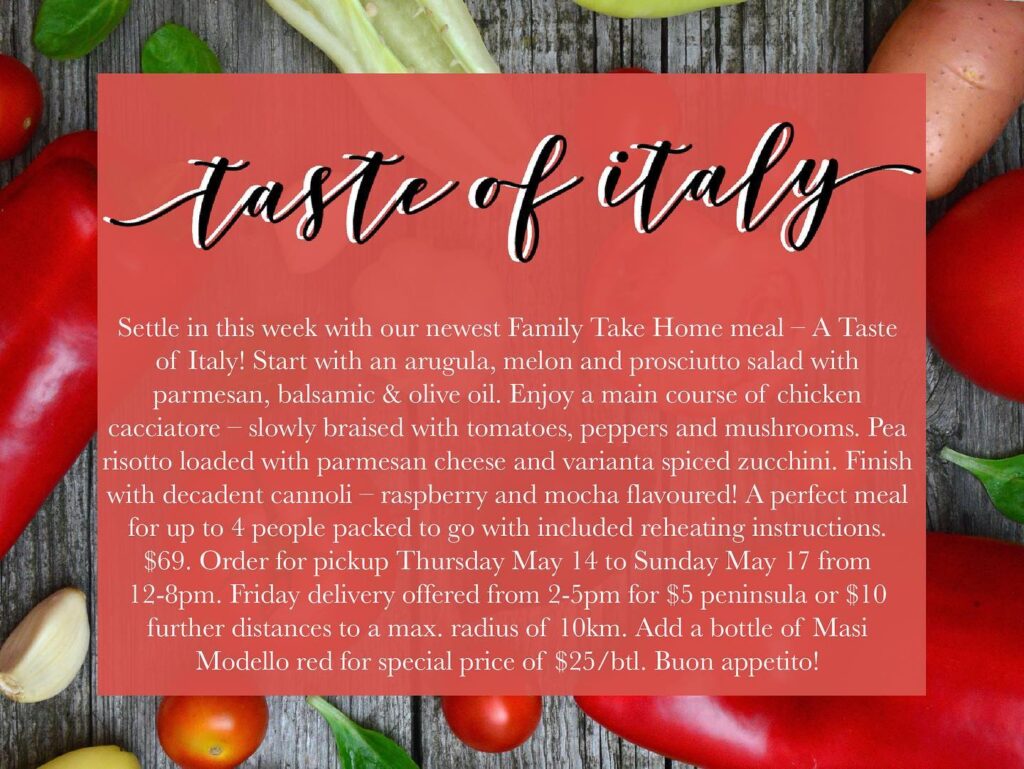 The Fresh on the Fly family style Halifax takeout menus will change every Tuesday with pickup at The Arms Public House in The Lord Nelson Hotel in Halifax, Nova Scotia. Pick-up available Thursday-Sunday between 12-8pm. Delivery is available within HRM every Friday afternoon for a small charge. All meals are created by Chef Tahir Salamat, Chef Karen Campbell and Chef Umesh Chandra. The Halifax takeout menus from The Arms Public House are portioned for a family of two or four. Just let us know what size you want upon ordering. What meal are you excited to try? View our current Halifax catering meal here.
Interested in what family style meals we offered in the past? Have a look here.